The 7th International Conference on Thermoplastic Composites covers the latest developments and research insights in high performance thermoplastic composite applications in various fields such as aerospace, automotive and energy applications, as well as transport & engineering.
The conference programme will be divided into thematically fitting sessions, compiled by the international programme committee on the basis of the response to the Call for Abstracts. Usually the ITHEC Conference consists of three main tracks: Aerospace, Automotive and Emerging Technologies.
Framing the conference sessions will be a morning keynote and the conference dinner in the evening as well as a panel discussion on the second day about the special topic: Energy Transition. During the Lunch Breaks attendees will have the opportunity to listen to exhibitor curated industry sessions as well as stroll through the poster area and talk to the authors directly.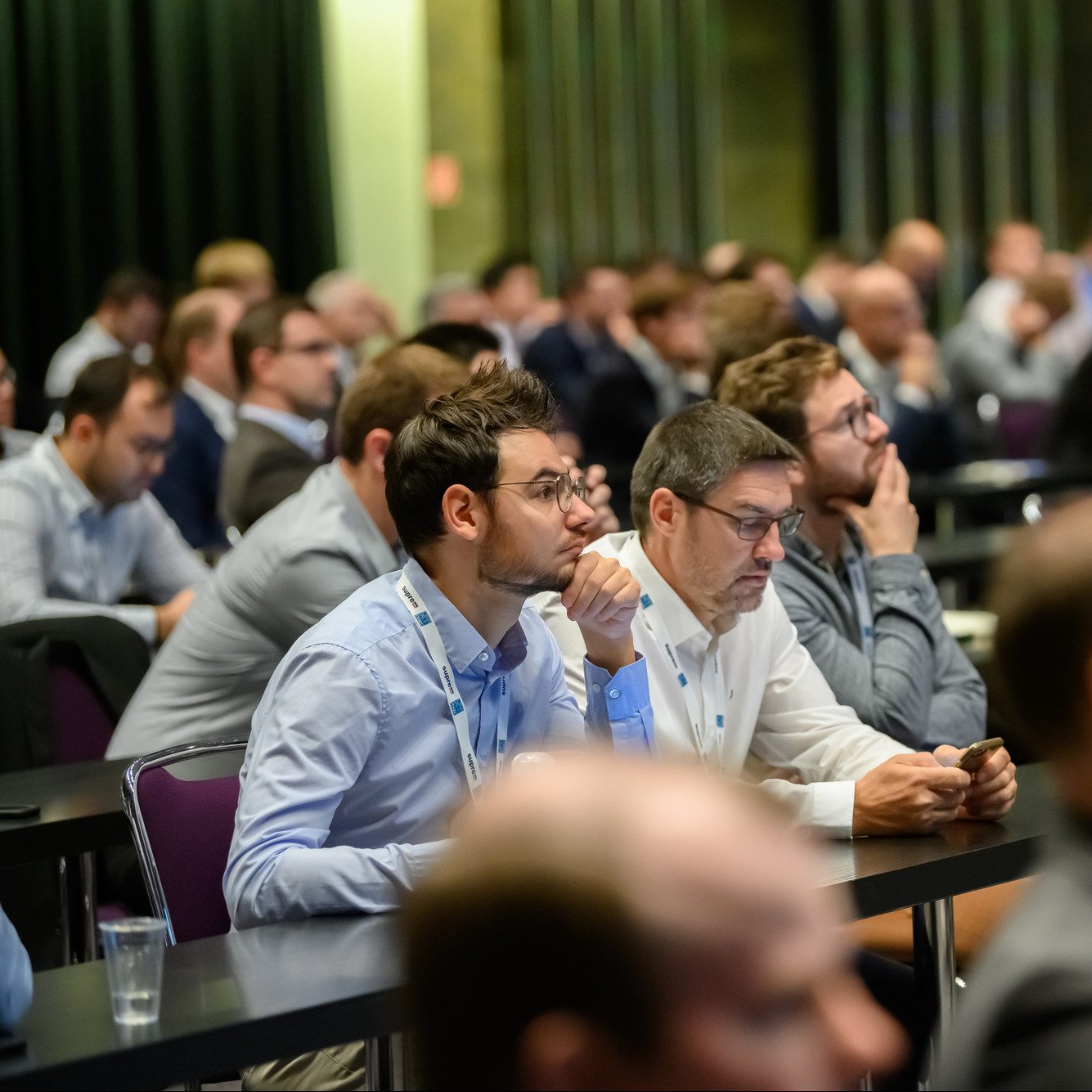 Start Submissions
October
2023
Deadline Submissions
31 March
2024
Notification of Decision
30 April
2024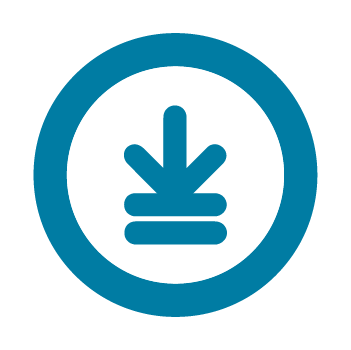 Deadline Manuscripts
30 June
2024
We request oral and poster contributions to the 7th International Conference on Thermoplastic Composites from engineers, scientists and other experts from institutes and companies working in the field of high performance thermoplastic composites as well as related manufacturing technologies and applications. Your submission does only need to be a short abstract with a maximum of 250 words. Only after acceptance to the programme or the poster area, a four-page manuscript will be necessary.
For oral presentation (25 mins incl. discussion), preference will be given to contributions expressing a comprehensive view of the chosen subject, e.g.in an achievement, a challenge or needs to be addressed to industry. Please note that detailed theoretical contributions and papers of a very specialized nature are more suitable for the poster area.
Best Paper Award
The Best Paper Award will be presented on stage during the conference. A jury consisting of programme committee members and the editor of the JEC Magazine chooses the winner, based on a multitude of criteria. The winning paper will be published in the JEC Magazine at a later date.
We congratulate the winner of ITHEC 2022:
How to Produce a Thermoplastic Fuselage
Frederic Fischer, DLR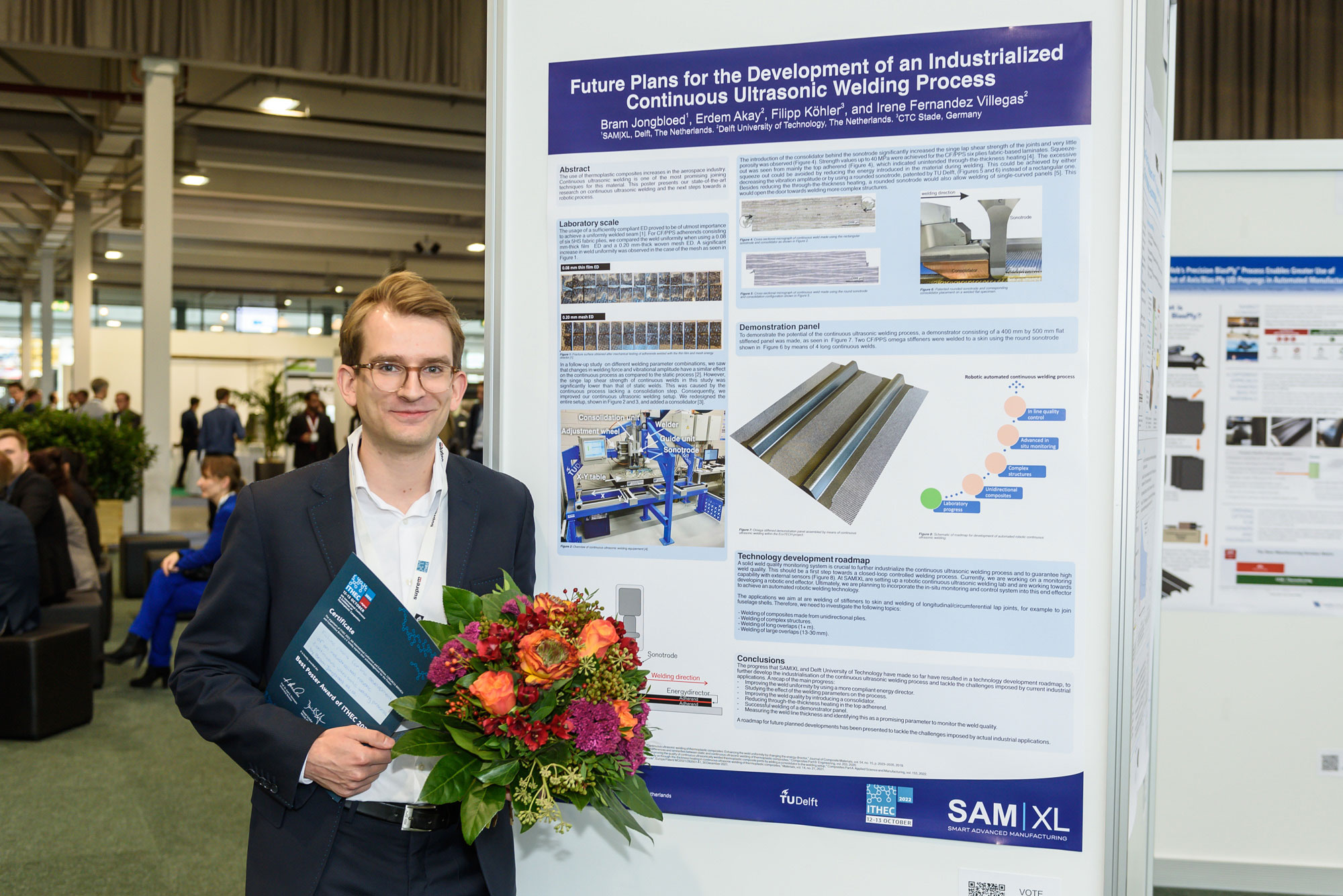 Best Poster Award
The Best Poster Award is an attendee selected award. Attendees have the opportunity to vote for their favorite poster within the companion app of the conference. The winning poster presenter will receive free admission for the next ITHEC.
We congratulate the winner of ITHEC 2022:
Poster 07: Future Plans for the Development of an Industrialized Robotic Continuous Ultrasonic Welding Process
Bram Jongbloed, SAM|XL – Smart Advanced Manufacturing XL
In addition to our conference sessions, abstract submissions can also be accepted as a poster. Especially highly specialized papers, lend themselves to scientific posters.
The poster area will be accessible within the exhibition hall and during part of the lunch breaks, poster presenters will be available at their posters to answer questions.