The 6th International Conference on Thermoplastic Composites covers the latest developments in high performance thermoplastic composite applications in aerospace, automotive and energy applications, as well as transport & engineering.
There will be keynote lectures in the morning, oral presentions and a poster session. The session programme will be compiled by the international Programme Committee on the basis of the response to the Call for Papers.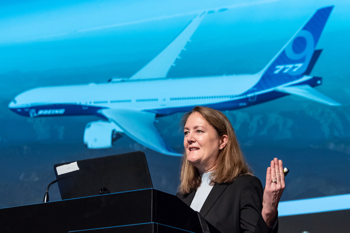 Thermoplastic Composites Lightweight Structures
Manufacturing & Process Technologies
Simulation & Modelling
Process Automation & Production Machinery
Process Monitoring / Material Quality & Testing
Process Automation & Production Machinery
Eco Balance & Recycling
Deadline Abstract

28 February 2022

Notification of Decision

04 April 2022

Deadline Manuscripts

30 June 2022
---
We request oral and poster contributions to the 6th International Conference on Thermoplastic Composites from engineers, scientists and other experts from institutes and companies working in the field of high performance thermoplastic composites as well as related manufacturing technologies and applications. For oral presentation (25 mins incl. discussion), preference will be given to contributions expressing a comprehensive view of the chosen subject, e.g.in an achievement, a challenge or needs to be addressed to industry. Please note that detailed theoretical contributions and papers of a very specialised nature are more suitable for the poster exhibition.
In 2016 we granted the Best Paper Award in close cooperation with the JEC Composites Magazine for the first time.
Together with the editor of the magazine, the Programme Committee will select the best paper for publication in the JEC Composites Magazine. Don't pass up this golden opportunity!

Winner of 2020:

Development of a Structural Subframe for a Battery Electric Vehicle using Continuous Fibre Reinforced Thermoplastics
S. Iwan, thermoPre GmbH, Chemnitz, Germany
S. Schneider, Mahle International GmbH, Stuttgart, Germany
T. Timmel, thermoPre GmbH, Chemnitz, Germany
W. Nendel, Technische Universität Chemnitz, Chemnitz, Germany

In 2022 we will continue with our high quality Poster Session. For about two hours, the authors of submissions accepted for poster presentation will be present in front of their posters to explain their results to the delegates. There will be no parallel programme during this time to ensure the delegates' full attention. The corresponding manuscripts will be published in the Conference Proceedings in the same way as those related to oral presentations. If you are interested in cpntributing a poster bei on the lookout for our Call for Papers starting in fall 2021