we focus on
Manufacturing & Process Technologies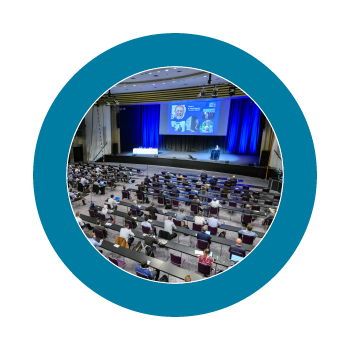 we connect
Global Thermoplastic Communities
we exchange
Archievements & New Progress
ITHEC is the first and unique expert conference and exhibition focusing on structural lightweight constructions.
At the 6th International Conference, more than 300 participants from around the world will be presenting and discussing newest scientific results, meet leading international specialists, share their expertise and start business co-operations in the field of thermoplastic composite technologies.
In our International Exhibition About 40 market- and technology-leaders will showcase the appropriate materials, machines, solutions and technologies and therefore foster the connection of science and industry.
The new 2022 Hybrid Edition will be the best way to ensure high-quality content and effective networking in a new dimension and quality in a safe environment - on-site in Bremen, @home, in your office, and everywhere in the world.
If you cannot be in Bremen in person, don't worry: you still can buy a ticket and have access to the conferencing platform, as all technical lectures will be recorded, and you will be able to contact every speaker, participant, sponsor and exhibitor for valueble contacts!
If you are interested to join, please contact our team.
ITHEC focuses on
Thermoplastic Composite Lightweight Structures and Manufacturing & Process Technologies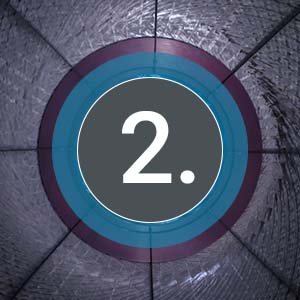 ITHEC introduces
Simulation & Modelling and Raw Materials & Standardisation.
ITHEC specializes on
Process Automation & Production Machinery and Process Monitoring / Material Quality & Testing
Important for ITHEC is
Eco Balance & Recycling and Energy Applications
ITHEC is interested in
High Performance Thermoplastic Composite and Applications in Aerospace and Automotive
ITHEC is one of the key European conferences on thermoplastic composites, and the place to be for networking and meeting new business contacts.

ITHEC is a valuable platform for high performance thermoplastic composites, bringing industry and academia together, thereby offering great networking opportunity and high quality and high quantity meetings with industry and technology experts. It has the right balance between lectures and exhibition at affordable cost.

ITHEC was a well organized virtual conference! And the ITHEC team was great in support.

ITHEC presents a high quality of ongoing R&D, advancement and new achievements in thermoplastic composites that is very important for those wanting to participate in this market/industry and stay informed as to where it is. ITHEC also provides the opportunity to directly interact with key players in thermoplastic composites and learn more about their developments and technologies.