ITHEC is a renowned global conference and exhibition dedicated to advancing the field of thermoplastic composites. It serves as a platform for researchers, industry professionals, engineers, and students to come together and exchange knowledge, innovations, and experiences related to this exciting field. The event is held biennially in the city of Bremen, Germany.
Purpose
The primary purpose of ITHEC is to foster collaboration, promote technological advancements, and facilitate networking opportunities within the thermoplastic composites industry. Through an array of engaging sessions, presentations, panel discussions, and exhibitiors, ITHEC offers a unique platform for experts and enthusiasts to explore the latest developments, discuss challenges, and shape the future of this rapidly evolving field.
Conference Sessions
ITHEC features a comprehensive programme consisting of keynote speeches, technical presentations, workshops, and seminars. Renowned experts from academia, industry, and research institutes present their research, share insights into industry trends, and discuss practical applications. These sessions cover a broad range of topics, including material development, manufacturing processes, design and simulation, sustainability, applications in various industries, and much more.
Exhibition
The exhibition at ITHEC showcases the latest products, technologies, and services offered by leading companies in the thermoplastic composites sector. It provides a platform for exhibitors to connect with potential customers, partners, and investors. The exhibition also offers attendees the opportunity to explore innovative solutions, witness new technologies and materials first hand, and gain insight into the newest developments.
Networking Opportunities
ITHEC places great emphasis on networking and collaboration. The event encourages interaction and knowledge exchange among participants through dedicated networking sessions, poster presentations, social events, and informal gatherings. These opportunities foster meaningful connections, promote partnerships, and open doors to new research collaborations and business ventures.
Join Us
Whether you are a seasoned researcher, industry professional or an aspiring student, ITHEC welcomes you to be a part of this leading event. Come and join us at ITHEC to learn, share, network, educate and contribute to the exciting advancements in the field of thermoplastic composites.
Steering Board
A. Brack, Evonik Industries AG, Marl, DE
J. Dietrich, Faserinstitut Bremen e. V., Bremen, DE
K. Grimm, CONGRESS BREMEN, DE
F. Henning, Fraunhofer ICT, Pfinztal, DE
A.S. Herrmann, Universität Bremen, DE
F. Justus, CONGRESS BREMEN, DE
D. Leach, ATC Manufacturing Inc, Post Falls, USA
R. Lenferink, Toray Advanced Composites BV, Nijverdal, NL
A.R. Offringa, GKN Fokker, Hoogeveen, NL
J. Teuwen, TU Delft, NL
Programme Committee
A. Blom-Schieber, The Boeing Company, Seattle, WA, USA
A. Brødsjø, NL
P. Ermanni, Eidgenössische Technische Hochschule Zürich, CH
M. Fuchs, KraussMaffei Technologies GmbH, München, DE
W. Grouve, University of Twente, Enschede, NL
P. Hansen, HIVE Composites Ltd., Loughborough, UK
M. Huisman, NL
G. Kopp, DLR Institut für Fahrzeugkonzepte, Stuttgart, DE
M. Mayer, CTC GmbH, Stade DE
P. Mitschang, Institut für Verbundwerkstoffe GmbH, Kaiserslautern, DE
D. Peeters, Delft University of Technology, Delft, NL
T. Renault, Faurecia, Nanterre, FR
F. Schemm, Victrex Europa GmbH, Hofheim / Taunus, DE
B. Schwing, Airbus Operations GmbH, Bremen, DE
W.J. ter Steeg, Teijin Carbon Europe GmbH, Wuppertal, DE
K. Uzawa, Kanazawa Institute of Technology, Hakusan, JP
1st
ITHEC
---
2012
Participants: 277
Exhibitors: 27
2nd
ITHEC
---
2014
Participants: 320
Exhibitors: 28
3rd
ITHEC
---
2016
Participants: 265
Exhibitors: 38
4th
ITHEC
---
2018
Participants: 365
Exhibitors: 52
5th
ITHEC
---
2020
Participants: 387
Exhibitors: 55
6th
ITHEC
---
2022
Participants: 350
Exhibitors: 39
MESSE BREMEN & ÖVB-Arena is aware of its joint responsibility in protecting the environment and climate. A contribution is, for example, the installation of solar power systems on the roofs of Halls 4 to 7. They produce 750,000 kilowatt hours of electricity each year which corresponds to about 25 per cent of the venue's energy requirements. Green electricity is used for the remaining sum.
A combined heat and power plant also produces heat with reduced CO2 emissions. The last event halls have been equipped with LED lamps in 2018, so that all halls including the ÖVB Arena can then be illuminated in an energy-saving manner.
Overall, energy consumption decreased from 4.4 million to 3.5 million kilowatt hours from 2006 to 2016 despite significantly more events being held here.
Known for its rich cultural heritage and technological innovation, Bremen provides an ideal backdrop for this international event. Participants can explore the city's historic landmarks, enjoy its cultural offerings, and experience its modern lifestyle.
As a city Bremen has a long history of being a hub for technological advancement. It is home to many innovative companies and research institutions, relating to sectors within the thermoplastic composite field.
Located in the heart of Northern Germany, Bremen is easily accessible from major cities within Germany and through its modern airport and well-connected train station from all over the continent and world.
Highlighted by its nickname "the city of short walks", Bremen convinces by its well connected inner city. Within a short walk from the conference premises participants can explore the charming old town, or enjoy the view of the Weser.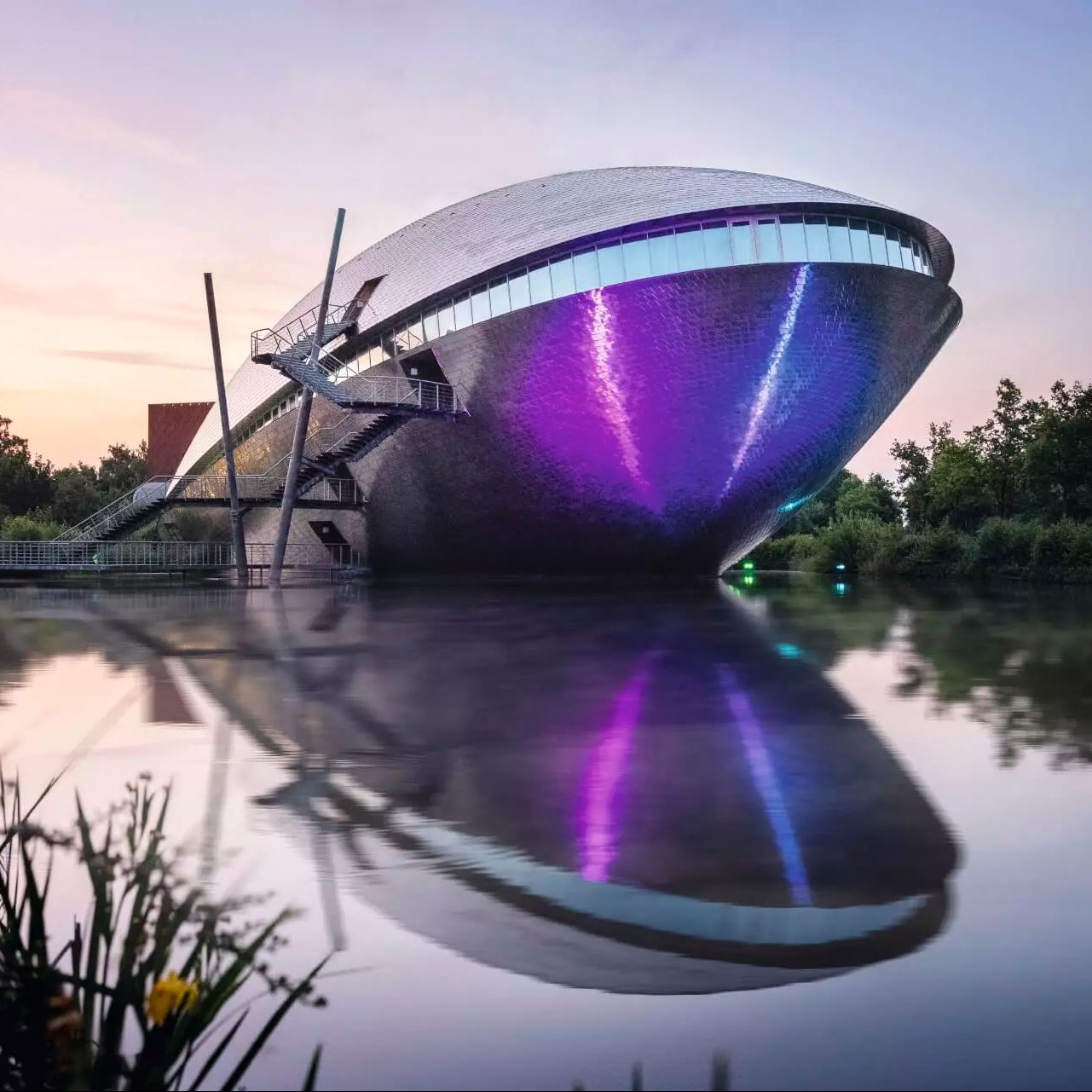 Directions & Accommodation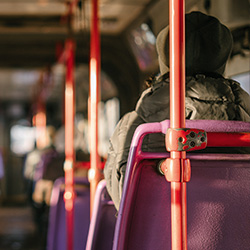 Comfortably to MESSE BREMEN with 3 bus lines: Bus line 24 (stop "Blumenthalstraße"), bus lines 26 and 27 (stop "Messe Centrum")
Also by tram: with line 5 (stop "Messe-Zentrum") and lines 6 and 8 (stop "Blumenthalstraße")
Further information is available on the Website of the BSAG.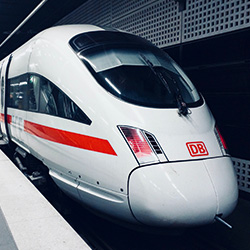 From Bremen main station: approx. 3 minutes on foot
Train connections every hour
Almost 50 ICE and IC/EC connections daily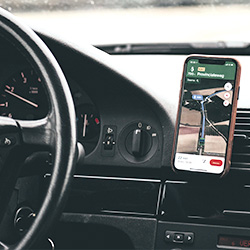 Quick connection to the A1, A27, A28.
It takes only 10 minutes from the freeway exit to the open-air grounds in front of MESSE BREMEN with 2,500 parking spaces.
From the freeway exits, simply follow the signs to "Centrum / Messe Bremen".
Due to the fair "Freimarkt" taking place during ITHEC right next to the Congress Center Bremen there will be no parking facilities on the public parking space "Bürgerweide". Only limited parking facilities will be available in the car park 'MESSE BREMEN' next to the Congress Center.
For the multi-storey car park please enter "Hollerallee 99, 28215 Bremen" into your navigation system. For more information, on parking fees please visit the BREPARK Website
Bremen Airport is only about 7 kilometers away from MESSE BREMEN and the city center. The tram station is located directly in front of the airport and with line 6 (direction "Universität") you can reach the exhibition grounds (stop "Blumenthalstraße") in about 18 minutes.
The airport is connected to all major hubs and airports in Germany and Europe. Details on thewebsite of Bremen Airport.
A drop off area for taxis is available in front of the halls or a cab stand at the north exit of the main station.
Accommodation
We appreciate your intended stay in the Hanseatic City of Bremen.
In order to look online for an accomodation perfectly fitting your requirements or to select the touristic attractions in the city and the surrounding landscape you don't want to miss, we recommend you to visit our partner site https://www.bremen.de/ which is the official city directory of the Free Hanseatic City of Bremen.
In case you do prefer an individual consultation by phone, please contact
the Service Hotline of the Bremen Convention Bureau (Bremen Tourism)
When is the next ITHEC taking place?
ITHEC 2024 takes place from 09th - 10th October 2024 in Bremen, Germany
How do I get to the venue?
There are multiple options, please check
here
, to find your most suitable route.
Is there an accessibility entrance?
The main hall has level access, to reach the conference sessions in the Conference Centre an elevator is available.
When can I submit an abstract?
The call for abstracts will start in October 2023, you can submit your abstract (250 words) once the platform goes live
here
.
Can I hold a presentation?
ITHEC uses the call for abstract to select the conference programme. You can submit your abstract starting October 2023
here
. The full process and requirements are detailed there as well.
Where can I find information about the event agenda and schedule?
The conference programme will be published
here
in April 2024.
When will the registration open?
The registration will open in May 2024.
Will there be an early Bird Discount?
Yes, the Early Bird for participants will be available until End of July 2024.
What is included in the registration cost?
There are different types of tickets. The conference ticket will include access to all conference sessions and the exhibition hall, lunch on both days, as well as coffee during the whole event. The exhibition ticket will not include access to the conference sessions.
Will there be a Gala Dinner?
Yes, the Gala Dinner will once again take place in the historic Ratskeller, in the city center, only 15 min by foot, or 5 min by tram. It can be booked additionally for all attendees within the registration.
If I book my ticket online, how do I collect my badge?
Prior to the event you will receive an email from our registration provider, including a QR code. The code can then be scanned on-site to print the badge.
Can I register on-site?
Yes, an extra station will be set up in the foyer of hall 4 to register on-site. The online registration will stay open for the duration of the event, so a registration via mobile phone will also be possible.
If I lose my badge, where can I get a replacement?
Our registration provider will be available in the foyer of hall 4 to help with any registration issues and lost badges.
Is there a way to check my bags?
Yes, ITHEC will have a cloak room in the foyer of hall 4 that will also check in suitcases and bags.
Is there a conference app I can download
A conference app will again be available for 2024. Once we have more information we will update it here and in our
newsletter
.
If I have additional questions, who can I contact?
If you have any further questions, do not hesitate to contact us. You can contact us using
service@ithec.de
or by contacting one of our team directly: Link to contact page