Commitees
Steering Board
I. Fernandez Villegas, Delft University of Technology, Delft, NL
K. Grimm, CONGRESS BREMEN, DE
F. Henning, Fraunhofer ICT, Pfinztal, DE
A.S. Herrmann, Universität Bremen, DE
R. Lenferink, Toray Advanced Composites BV, Nijverdal, NL
A.R. Offringa, GKN Fokker, Hoogeveen, NL
M. Petrich, Faserinstitut Bremen e. V., Bremen, DE
A. Brack, Evonik Industries AG, Marl, DE
D. Schäfer, CONGRESS BREMEN, DE
Programme Committee
A. Blom-Schieber, The Boeing Company, Seattle, WA, USA
A. Brødsjø, NL
P. Ermanni, Eidgenössische Technische Hochschule Zürich, CH
M. Fuchs, KraussMaffei Technologies GmbH, München, DE
W. Grouve, University of Twente, Enschede, NL
P. Hansen, HIVE Composites Ltd., Loughborough, UK
M. Huisman, Brightlands Materials Center, Geleen, NL
G. Kopp, DLR Institut für Fahrzeugkonzepte, Stuttgart, DE
M. Mayer, CTC GmbH, Stade DE P. Mitschang, Institut für Verbundwerkstoffe GmbH, Kaiserslautern, DE
T. Renault, Faurecia, Nanterre, FR
F. Schemm, Victrex Europa GmbH, Hofheim / Taunus, DE
B. Schwing, Airbus Operations GmbH, Bremen, DE
W.J. ter Steeg, Teijin Carbon Europe GmbH, Wuppertal, DE
K. Uzawa, Kanazawa Institute of Technology, Hakusan, JP

Opening Hours:
9.00 am - 6.00 pm

9.00 am - 5.00 pm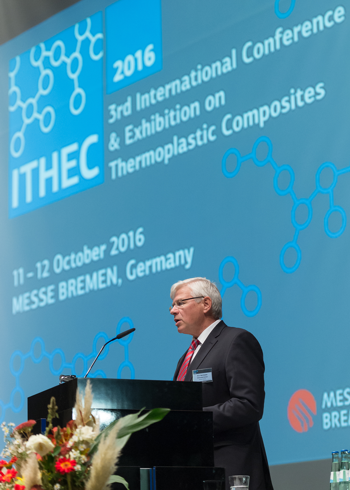 2012

1st ITHEC

Participants: 277 Exhibitors: 27

2014

2nd ITHEC

Participants: 320 Exhibitors: 28

2016

3rd ITHEC

Participants: 265 Exhibitors: 38

2018

4th ITHEC

Participants: 365 Exhibitors: 52

2020

5th ITHEC

Participants: 387 Exhibitors: 55
Daniel Schäfer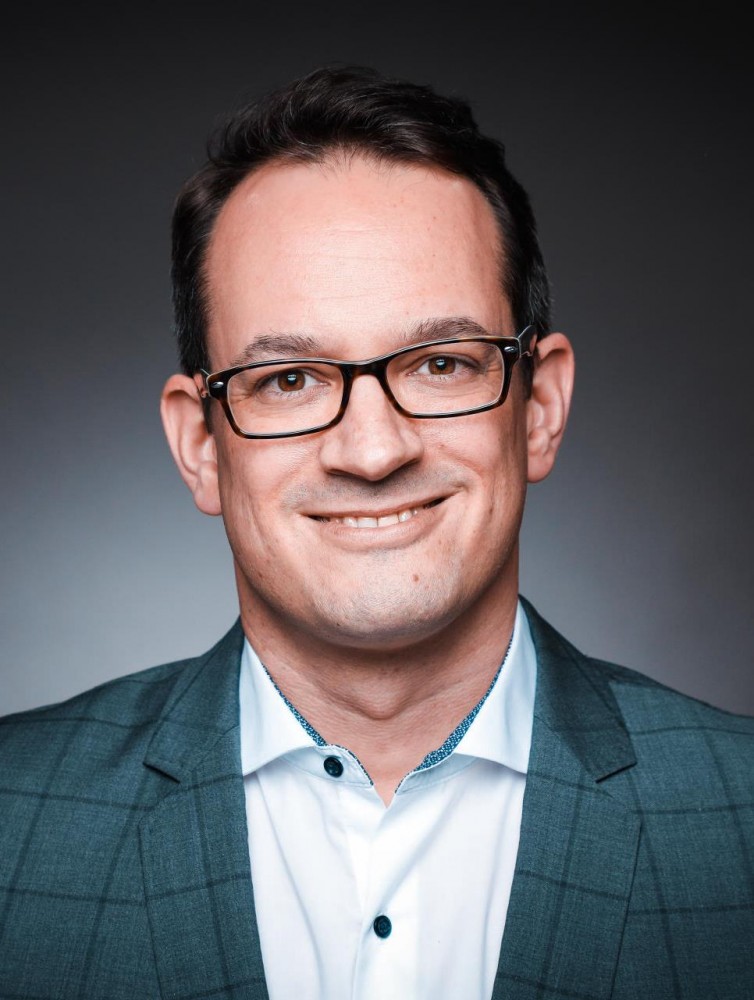 Project Manager
Strategy and project lead
---
Frauke Justus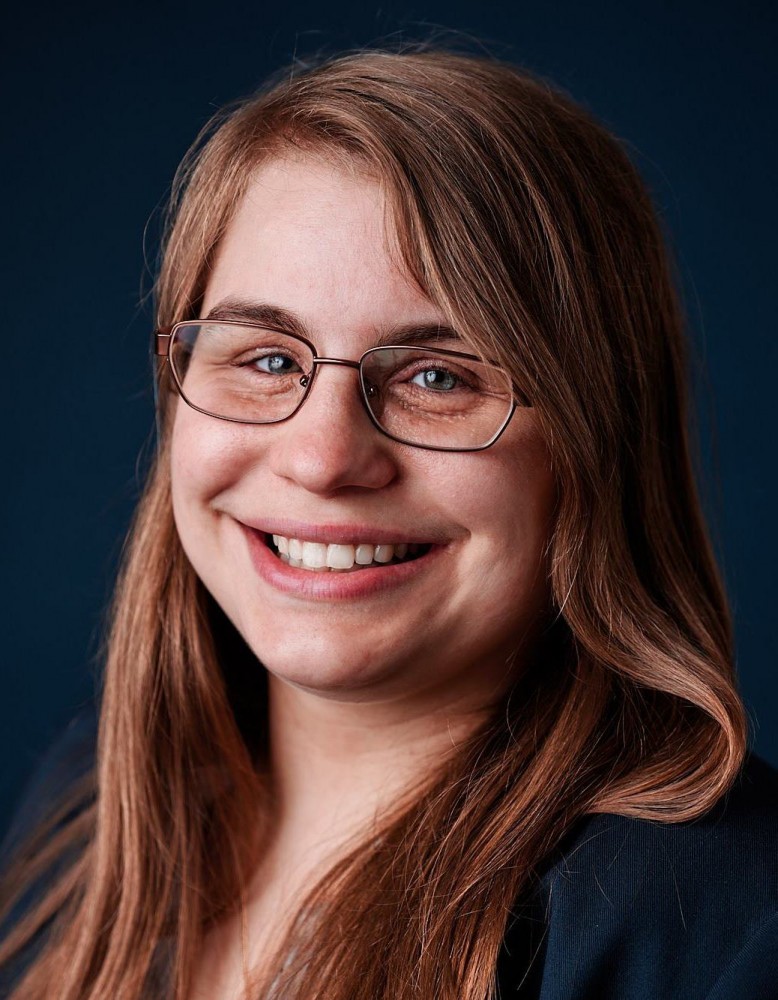 Project Coordinator
Organisation & speaker service
---
Kerstin Weiß
Press Manager
Internal press management
---
Directions & Accommodation
Whether you are a speaker, participant or exhibitor - everyone is always looking for the shortest way to get there. We are happy to help you. For example, with our guidance system, which navigates you through the entire city to Messe Bremen. This gives you more time on site at the event.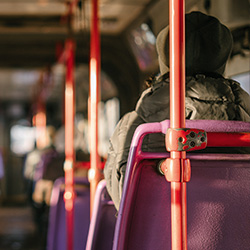 Comfortably to MESSE BREMEN with 3 bus lines: Bus line 24 (stop "Blumenthalstraße"), bus lines 26 and 27 (stop "Messe Centrum")
Also by tram: with line 5 (stop "Messe-Zentrum") and lines 6 and 8 (stop "Blumenthalstraße")
Further information is available on the Website of the BSAG.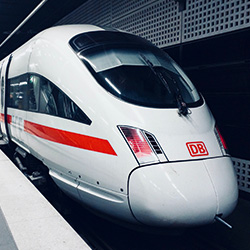 From Bremen main station: approx. 3 minutes on foot
Train connections every hour
Almost 50 ICE and IC/EC connections daily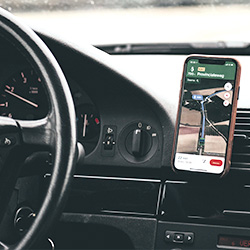 Quick connection to the A1, A27, A28.
It takes only 10 minutes from the freeway exit to the open-air grounds in front of MESSE BREMEN with 2,500 parking spaces.
From the freeway exits, simply follow the signs to "Centrum / Messe Bremen".
Due to the fair "Freimarkt" taking place during ITHEC right next to the Congress Center Bremen there will be no parking facilities on the public parking space "Bürgerweide". Only limited parking facilities will be available in the car park 'MESSE BREMEN' next to the Congress Center.
For the multi-storey car park please enter "Hollerallee 99, 28215 Bremen" into your navigation system. For more information, on parking fees please visit the BREPARK Website
Bremen Airport is only about 7 kilometers away from MESSE BREMEN and the city center. The tram station is located directly in front of the airport and with line 6 (direction "Universität") you can reach the exhibition grounds (stop "Blumenthalstraße") in about 18 minutes.
The airport is connected to all major hubs and airports in Germany and Europe. Details on thewebsite of Bremen Airport.
A drop off area for taxis is available in front of the halls or a cab stand at the north exit of the main station.
Accommodation
We appreciate your intended stay in the Hanseatic City of Bremen. In order to look online for an accomodation perfectly fitting your requirements or to select the touristic attractions in the city and the surrounding landscape you don't want to miss, we recommend you to visit our partner site
https://www.bremen.de/
which is the official city directory of the Free Hanseatic City of Bremen.
In case you do prefer an individual consultation by phone, please contact the Service Hotline of the Bremen Convention Bureau (Bremen Tourism)